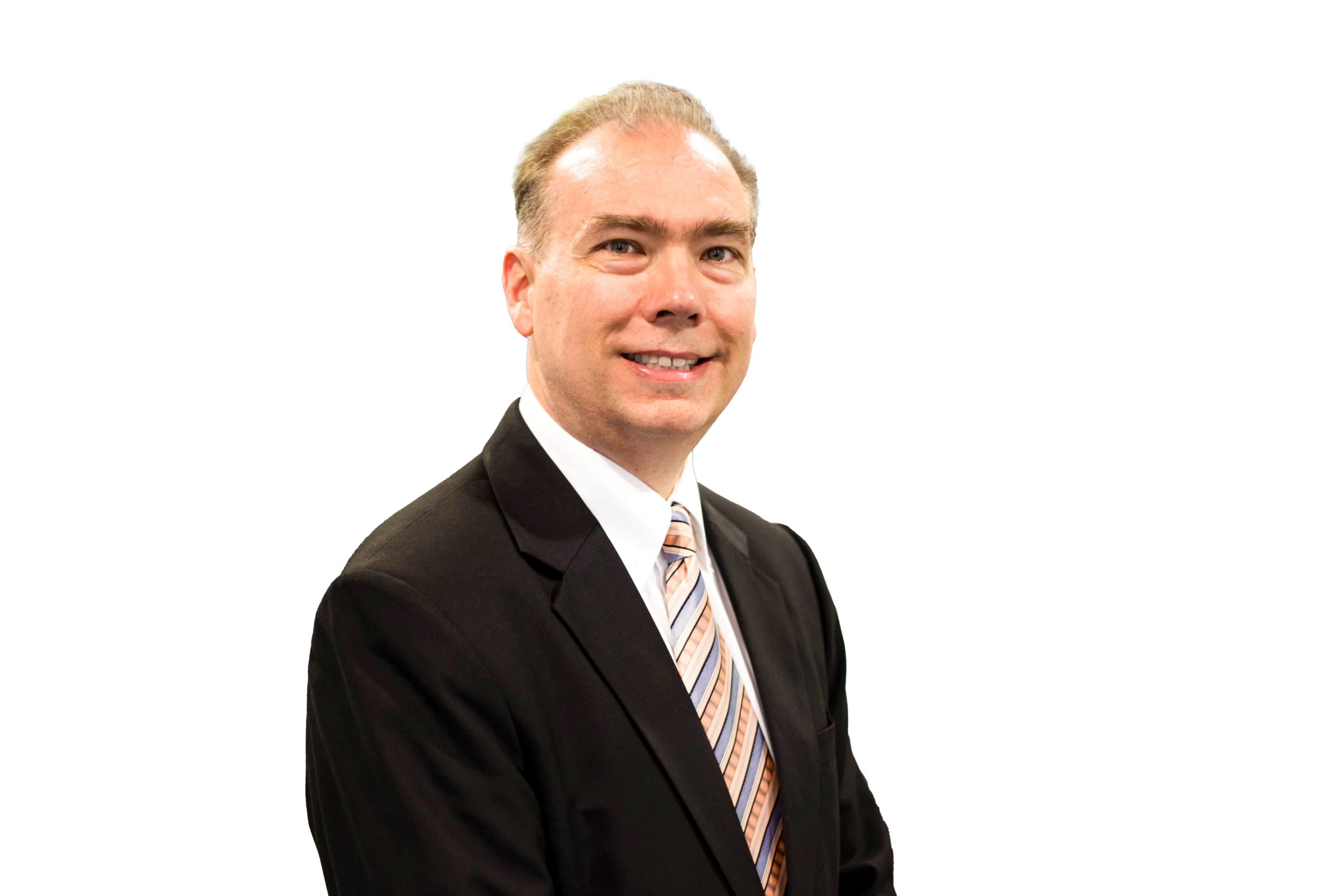 Daniel Adkins
Chief Executive Officer, Transnational Academic Group
In November 2009, Dan became a part of Transnational Academic Group Middle-East (formerly known as Global Institute Middle-East) as an educator for the Foundation and Business programs. His professional journey commenced within the information technology sector. Throughout his tenure in this field, he provided IT services to notable companies such as IBM, Dell, Clorox, Philips, Hershey's, Coca-Cola, Merck, and VISA. Dan's career in the IT industry, spanning two decades, saw him hold various managerial positions, including roles as CIO and CEO.
His work took him across countries like the United States, India, Vietnam, the UK, and the Philippines. Following his retirement from the IT sector and his venture into establishing an international school in India, Dan relocated to the UAE in 2007 to embark on tertiary-level teaching. He possesses an MBA and a Post-Graduate Certificate in Business Research from Heriot-Watt University, alongside professional certifications in project management, quality assurance, and TEFL. His teaching portfolio extends across a range of subjects, including IT, economics, accounting, marketing, management, organizational behavior, entrepreneurship, and law, at the university level. Moreover, he has overseen the development of multiple foundation programs. Beyond academia, Dan is a regular speaker at public seminars addressing educational topics and has taken the stage as a TEDx speaker.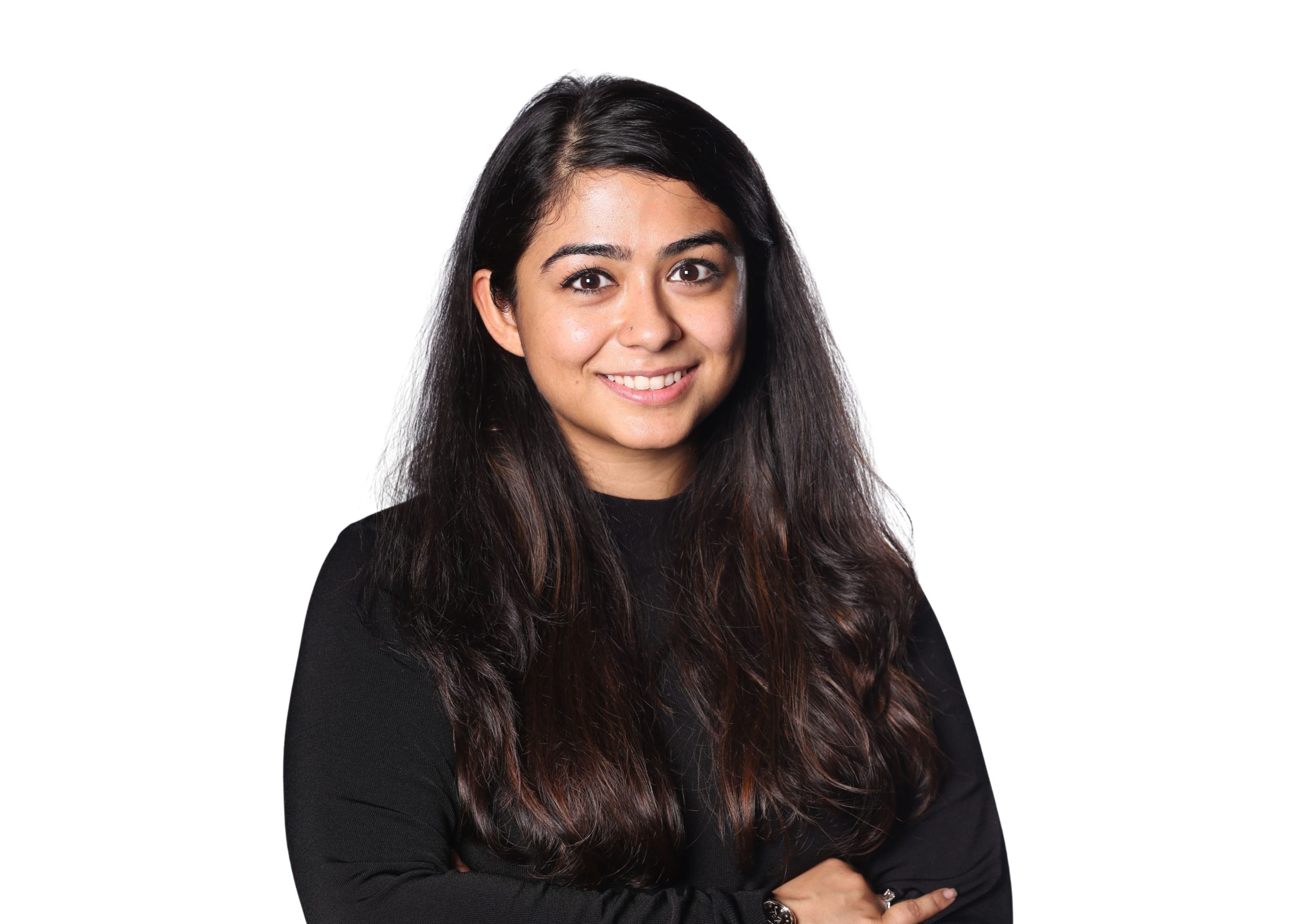 Shweta Wahi
Director – Operations, Curtin University Dubai
Shweta Wahi serves as Director – CMA Investment Holdings, and Director of Operations and People & Culture at Transnational Academic Group. She has been with the group for 8 years and played a pivotal role in launching Curtin University Dubai's campus, solidifying its MENA region ranking and reputation.
Shweta graduated from York University with a BFA(Hons) in Visual Arts and is currently pursuing her master's in Education Leadership. She has also pursued several certifications from Central Saint Martins in London and George Brown College, Toronto. Prior to joining the Group, she spent a decade in the Fashion Industry as a stylist, Image Consultant, and designer through her own fashion label, "Shweta Wahi Creations," which quickly garnered recognition with clientele across four continents. Over the course of her fashion career, Shweta had showcased her work in 25 prestigious fashion shows including the likes of Merdeces Benz Fashion Week Africa, Design Indaba, India Fashion Week, and Ottawa Fashion Week.
As a trained Image Consultant, Digital Marketing Specialist, and published illustrator, Shweta's career path has been a testament to her adaptability and passion for growth. Today, she continues to draw from her rich experiences in the world of fashion, infusing creativity and innovation into her role at Transnational Academic Group.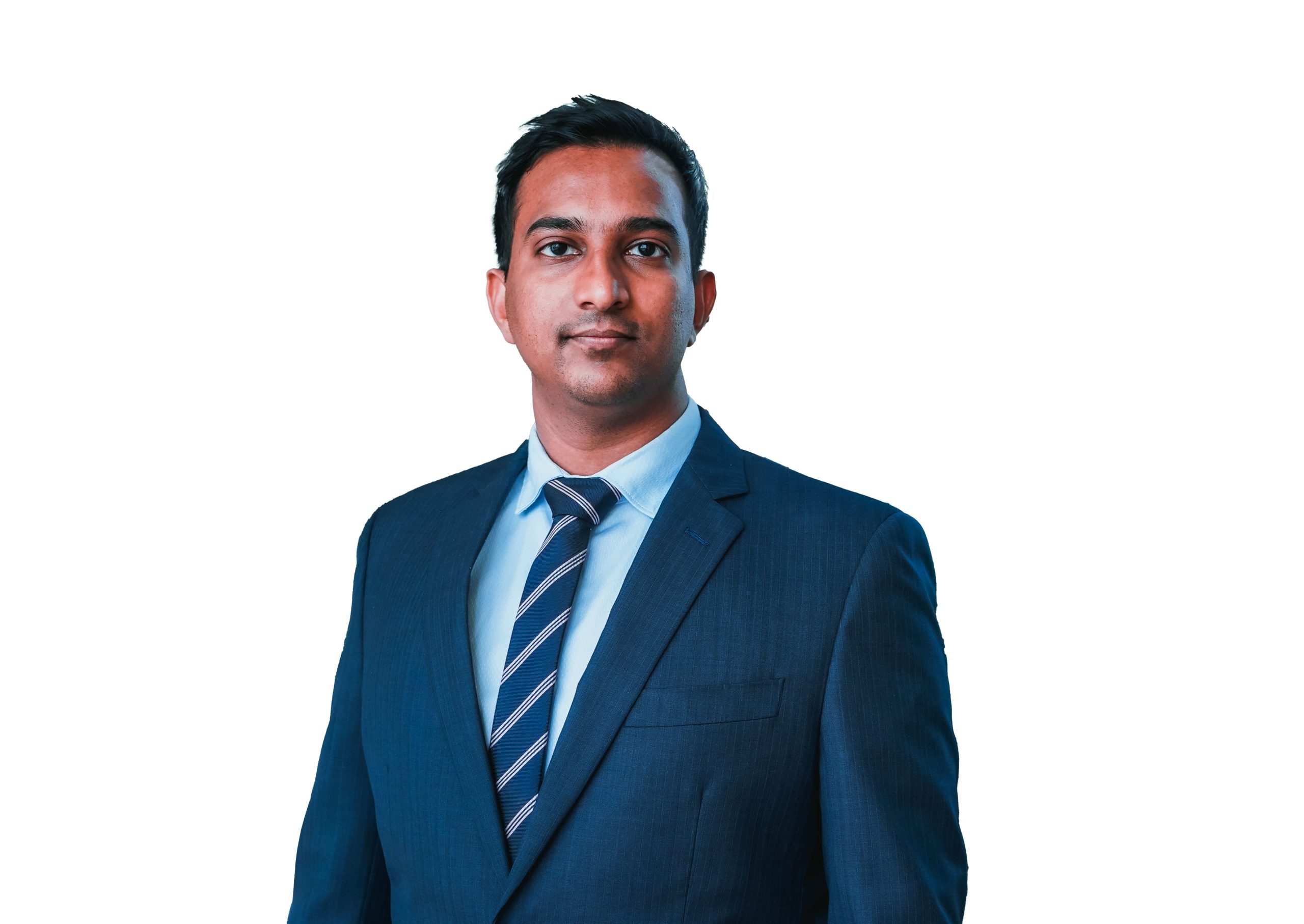 Ashwin Gautama
Chief Financial Officer, Transnational Academic Group
Ashwin Gautama is the CFO at Transnational Academic Group Middle East (TAG), Curtin University's partner in Dubai. Before assuming this position, Ashwin held the role of AVP Special Projects at TAG. In this capacity, he played a key role in overseeing the group's expansion into Africa and formulating its funding strategy. Notably, Ashwin actively participated in the management research team at RECIRCULATE, a circular water economy project funded by the GCRF through Lancaster University. The project culminated in a successful 6-week residency in the UK in 2018.
Preceding his tenure at TAG, Ashwin worked as a Senior Equity Research Associate at ValAn Global, an equity research firm. During this time, he engaged in providing comprehensive investment research to both buy side and sell side divisions of US and European investment banks. Additionally, he holds a position as a Director at EnglishCoach Services, a family-owned learning and development company situated in India. Ashwin's academic achievements encompass a BA in Economics earned from the University of Madras and an MSc in Investment Management from Edinburgh Business School, where he graduated with distinction. Beyond his professional pursuits, Ashwin is an enthusiastic Formula 1 follower and engages in stock trading during his leisure hours.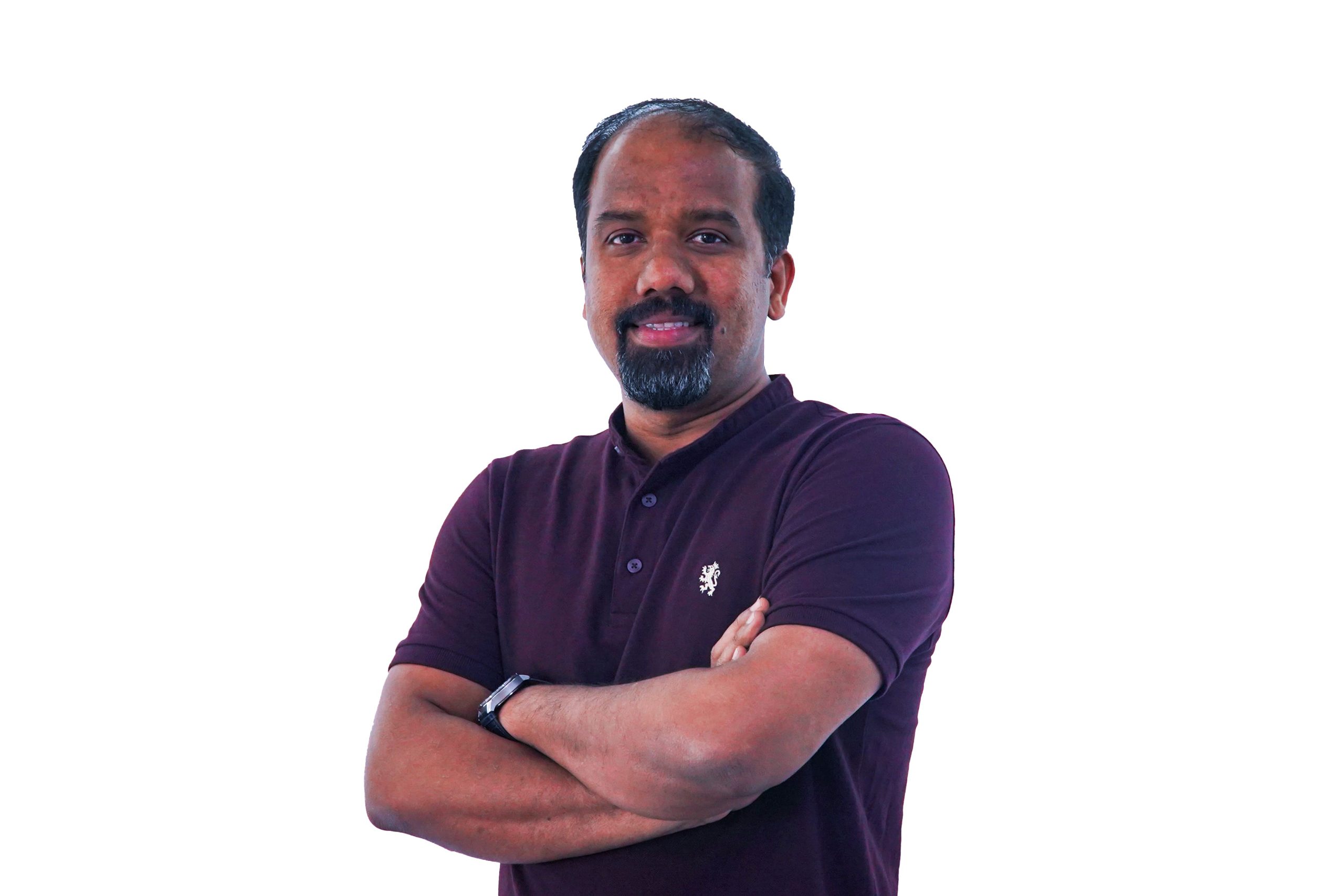 Biju Veetil
Chief Technology Officer, Transnational Academic Group
With a wealth of experience spanning more than two decades in the IT industry, Biju Veetil brings a diverse background that covers Systems Administration, Network Administration, Technical Support, Application Development, and IT Management. Currently, Biju holds the role of Chief Technology Officer at Transnational Academic Group (TAG), a position he has maintained since assuming the role. In his current capacity, Biju is entrusted with the responsibility of overseeing the IT infrastructure for TAG group campuses, which include Curtin University Dubai and Lancaster University Ghana.
This involves managing a range of vital aspects such as data, applications, network infrastructure, and the seamless provision of IT services like Classroom AV technologies, User Management, Email Services, File & Printing services, wired and wireless solutions, internet services, enterprise storage systems, backup, disaster recovery technologies, and enterprise system monitoring. Biju's professional journey has encompassed various roles with organizations such as GEZE Middle East FZE, Alphadata Systems and Services LLC, where he collaborated with HSBC Bank Middle East, Consultant Data Centre Executive for ICICI Bank Limited Mumbai and Hindustan Lever Research Centre through his association with Infoton systems & services Pvt. Ltd., and Helpdesk Support Engineer at Nucleus Technologies.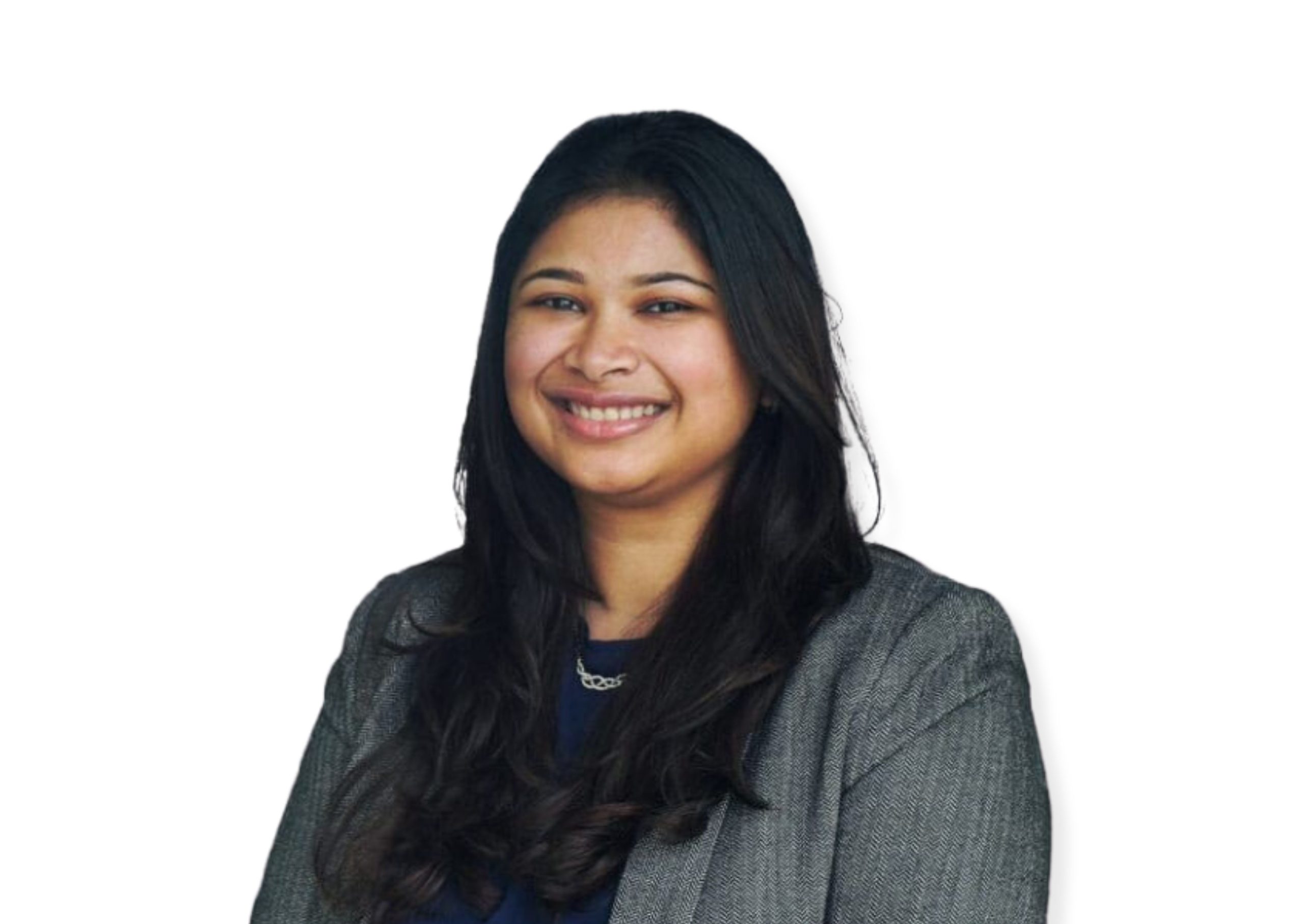 Srishti Chetty
Registrar, Curtin University Dubai
Srishti Chetty currently serves as the Registrar at Curtin University Dubai, where she brings a wealth of experience and expertise to the educational field. With a track record marked by impactful roles in various domains, Srishti has consistently demonstrated her commitment to enhancing student experiences and facilitating institutional growth. Previously, Srishti's journey led her to Murdoch University, where she played an instrumental role in managing the enrollment of over 250 foundation students. Her responsibilities encompassed comprehensive data management, the preparation of essential documentation, and the projection of student numbers for upcoming trimesters.
Srishti's proactive collaboration with faculty members ensured accurate student information, timely transcript preparation, and effective communication. Her meticulous attention extended to overseeing tuition fees, language test results, and archiving processes, showcasing her dedication to precision and student welfare. With her multifaceted journey spanning education, marketing, and management, Srishti Chetty's tenure as a Registrar at Curtin University Dubai is characterized by a dedication to optimizing operational excellence and fostering an environment conducive to student success.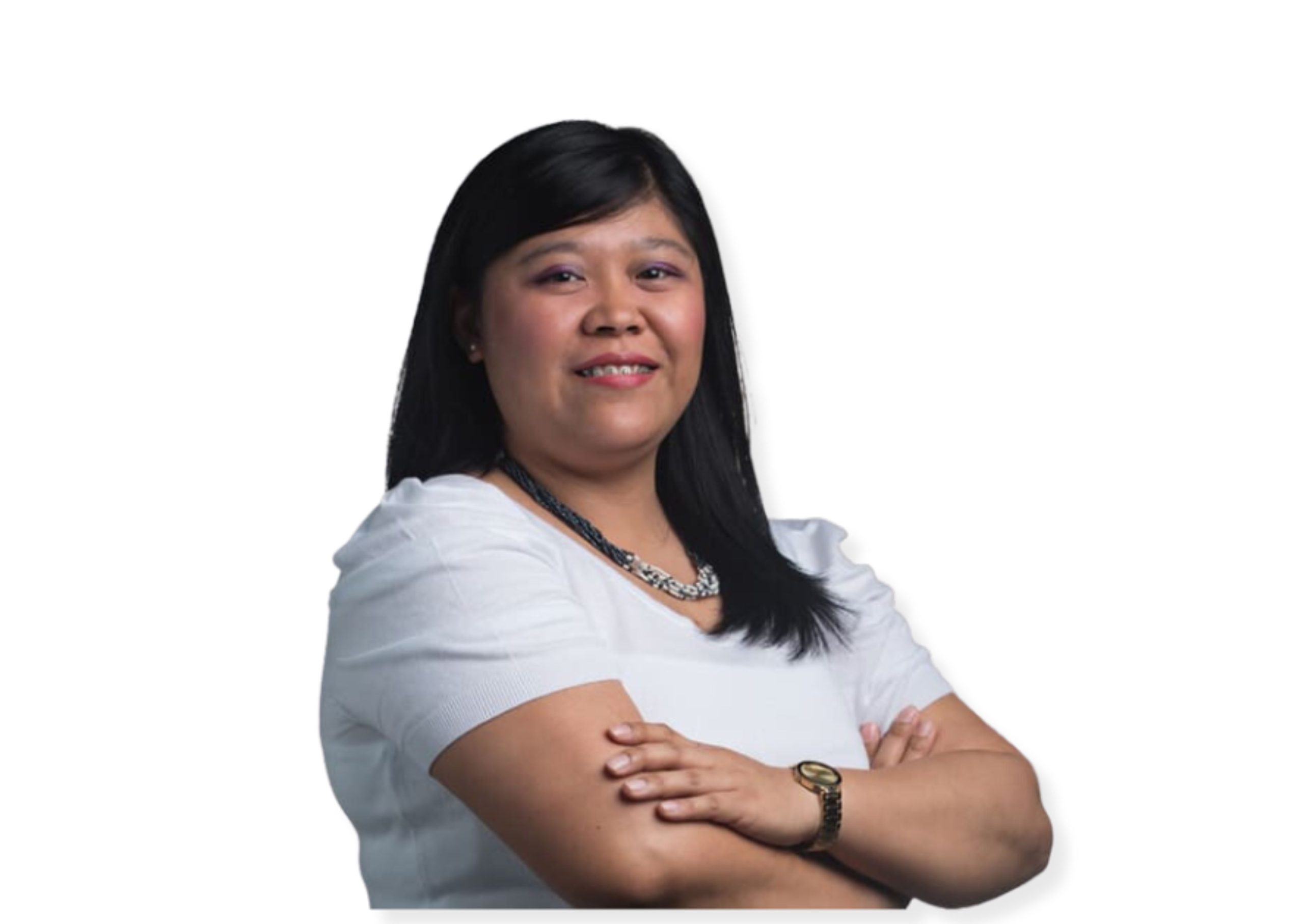 Nella Basco
Admissions Manager, Curtin University Dubai
In the early years of her career, Nella Basco seized an opportunity to work with a prominent English newspaper in the Philippines. Her trajectory then shifted towards service provision for entities from the US, UK, and Canada. Subsequently, she dedicated nine years to Gulf News with a primary focus on advertising. Nella joined TAG in 2014, assuming the role of an Admissions Officer. In 2017, she took the lead in establishing the Admissions Team for Curtin University Dubai.
As the Student Recruitment and Admissions Manager, her responsibilities extend beyond leading a team of adept Admission Advisors. She actively engages in student career counseling, collaborates with parents on budget planning, and collaborates with School Counselors to devise solutions for students aspiring to join a top-ranked and innovative university in Dubai. Her conviction centers on the belief that every individual has the potential to impact someone's life and future. Consequently, her choices consistently align with contributing positively and transforming lives. Working within the framework of TAG and Curtin University, Nella finds fulfillment in nurturing this passion, not solely within the organization, but also through guiding every student towards a brighter tomorrow.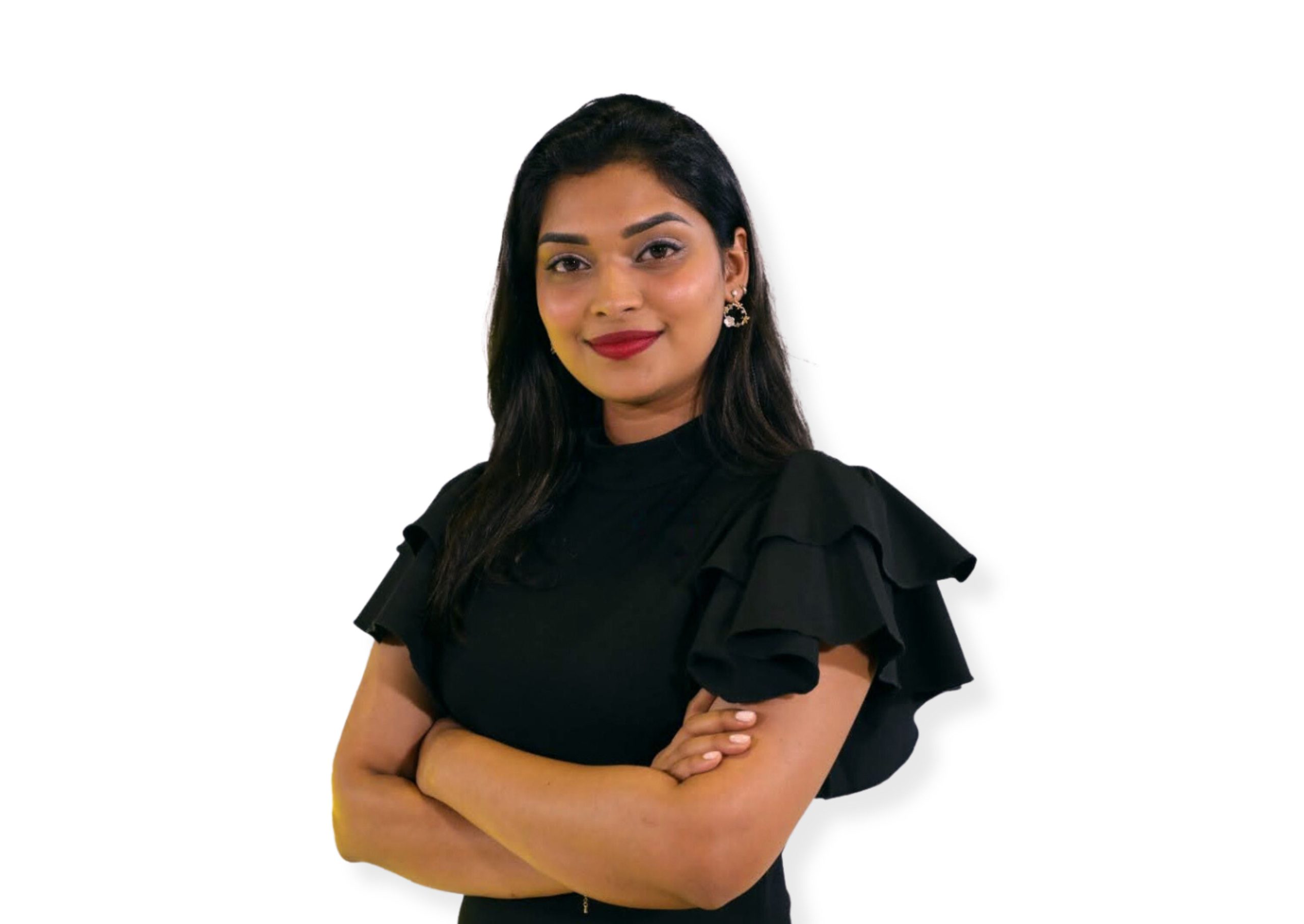 Lanita Noronha
Manager – Marketing & Outreach, Curtin University Dubai
Lanita is a dedicated and fervent marketer who currently holds the pivotal role of overseeing the comprehensive spectrum of marketing and outreach efforts at Curtin University Dubai. Her deep-rooted proficiency extends to an array of areas including public speaking, meticulously planning and orchestrating events, and the astute management of multifaceted projects. With a well-rounded and diverse professional background, Lanita's career trajectory as a full-time professional has traversed a spectrum of industries encompassing both B2B and B2C domains.
Her wealth of experience encompasses extensive involvement in consultation and service management, personal care, human resources, fashion, and academia. This multidimensional journey has fortified her with a nuanced understanding of various sectors, empowering her to approach marketing with a holistic and insightful perspective. Lanita's academic foundation includes a Bachelor's degree in Business Administration, which has served as the cornerstone of her professional journey. Notably, her dedication to continuous learning and professional development is highlighted by her ongoing pursuit of a Master's degree in Business Administration from Curtin University. Her comprehensive skill set, diverse experience, and unyielding pursuit of excellence collectively define her as a marketing professional poised to make a significant impact, not only within the confines of Curtin University Dubai but also across the broader landscape of marketing and academia.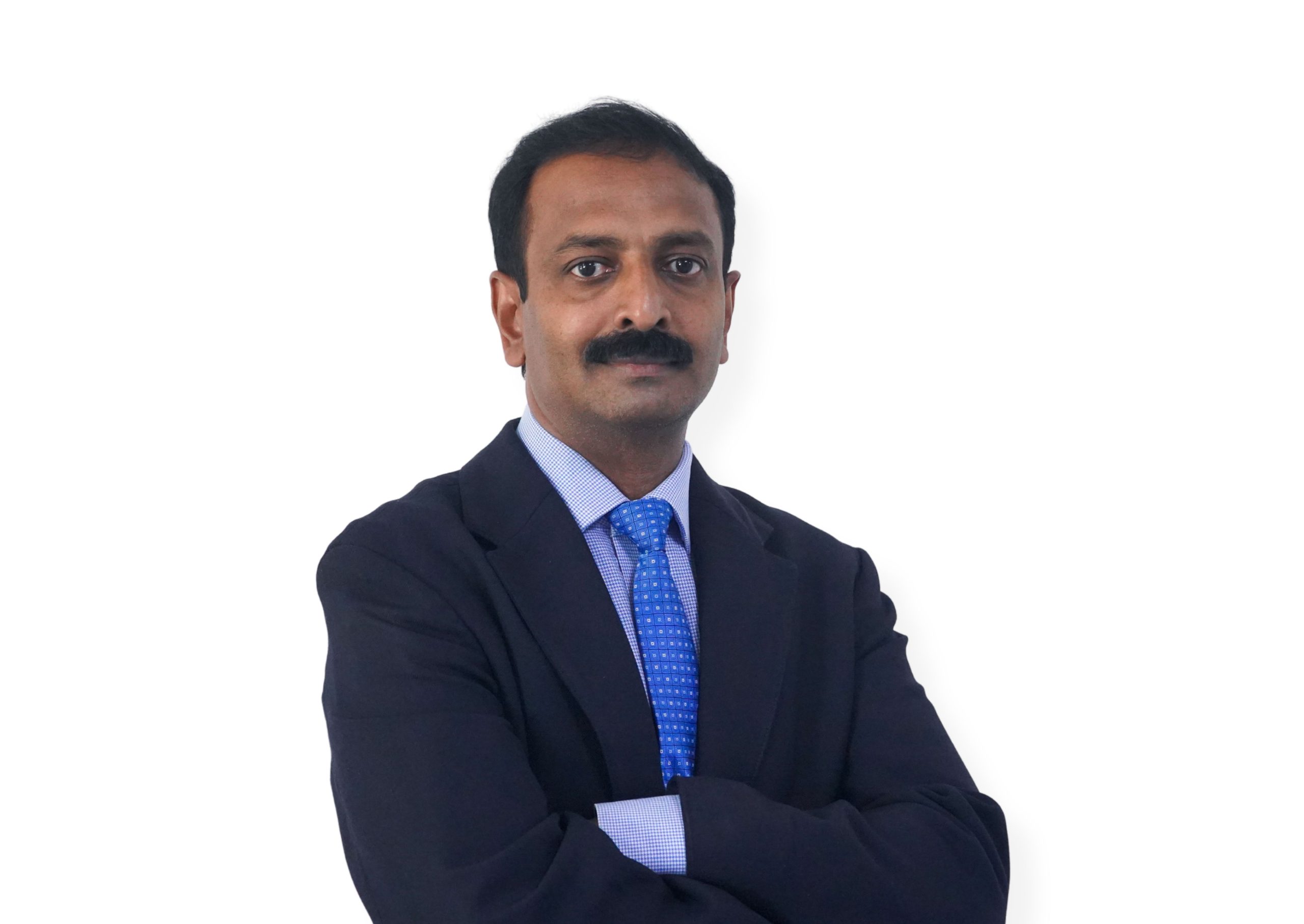 Pon Selvan Chithirai
Faculty Head | Head of School of Science & Engineering | Director of Research, Curtin University Dubai
Professor Chithirai Pon Selvan brings a wealth of teaching experience focused on engineering students, encompassing an academic journey spanning more than twenty-three years. His extensive contributions encompass the publication and presentation of over 150 research articles across diverse journals and conferences. He holds distinguished roles as a keynote speaker, session chair, resource person, and technical committee member in conferences held in various countries including the UAE, India, Thailand, Malaysia, Germany, Italy, Australia, Qatar, and the UK. His research endeavors span a wide spectrum, including machine design, optimization techniques, manufacturing practices, renewable energy, and engineering for sustainable development. Notably, he is acknowledged as an authority in Abrasive Waterjet Cutting Technology.
Furthermore, Professor Pon Selvan has critically evaluated numerous PhD theses in Mechanical Engineering from different institutions. His contributions extend to supervising PhD scholars in renowned universities, including Curtin University, Australia, resulting in the successful completion of multiple doctoral programs. His tenure prior to joining Curtin University Dubai in July 2018 includes a decade of service with Manipal University Dubai and Amity University Dubai in the UAE.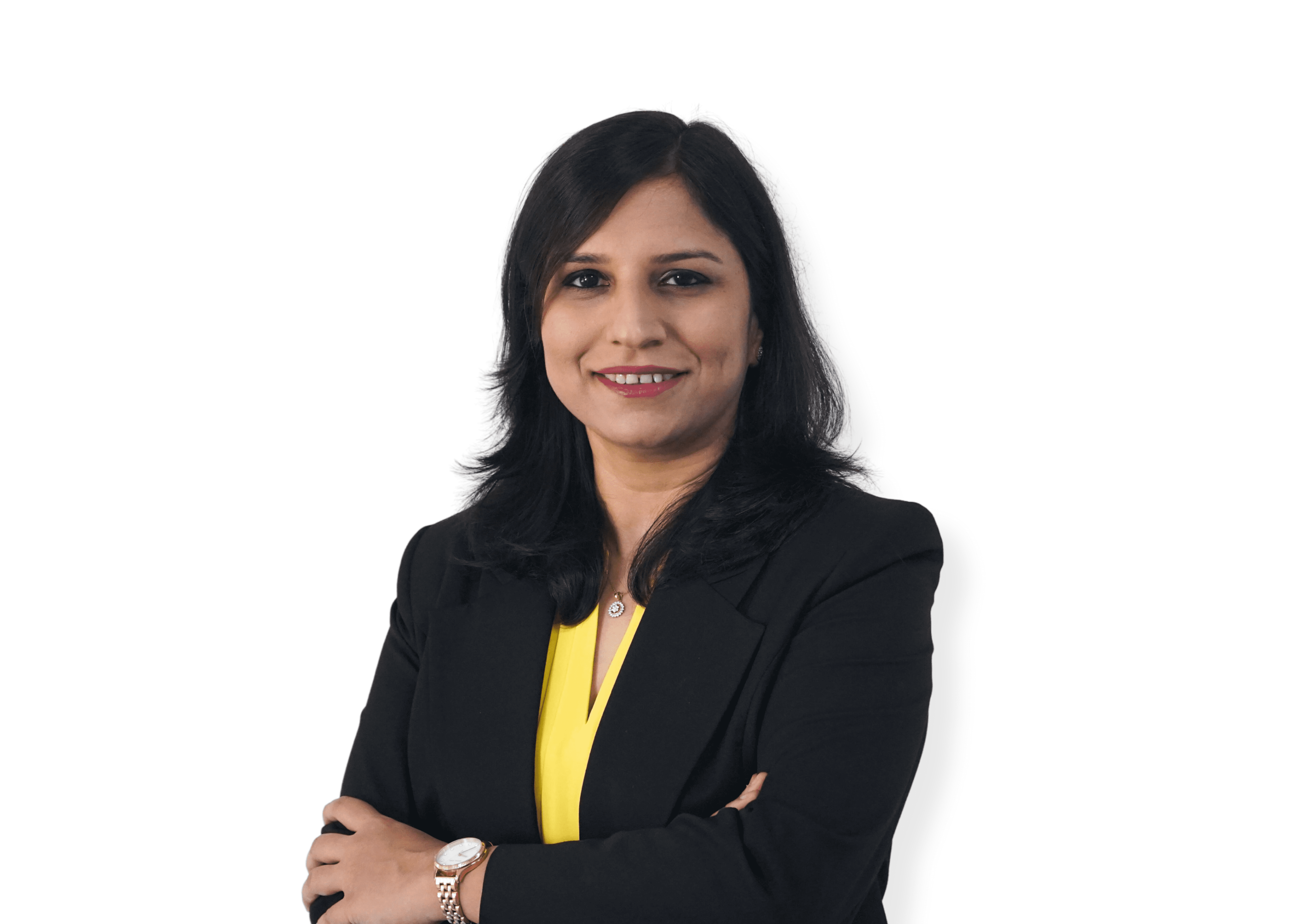 Nidhi Sehgal
Head of School – Business & Humanities | Senior Lecturer, Curtin University Dubai
Dr Nidhi Sehgal epitomizes dedication within academia, reflecting a decade-long journey as a driven faculty member and accomplished researcher. Her rich and varied experience spans diverse educational levels, ranging from foundational to post-graduate, leaving a profound impact on shaping the academic journey of university students. Dr. Nidhi's collaborative efforts extend to esteemed federal government and esteemed private international universities in both the UAE and India, underscoring her commitment to nurturing minds across borders. Her academic pursuits orbit around the dynamic spheres of management, human resource management, and organizational behavior.
Her teaching methodology seamlessly melds theory with real-world application, empowering students with invaluable insights for their professional journeys. Beyond the classroom, her research endeavors delve deep into these realms, unfurling insights that illuminate the intricate tapestry of organizational dynamics. With a distinguished academic journey, Dr. Nidhi's credentials include a Ph.D. in Business Administration, an M. Phil in Management, and an MBA in Human Resource Management. Adding another feather to her cap, she has been honored with the title of a Fellow of the Higher Education Academy, UK, a testament to her commitment to nurturing a thriving learning ecosystem.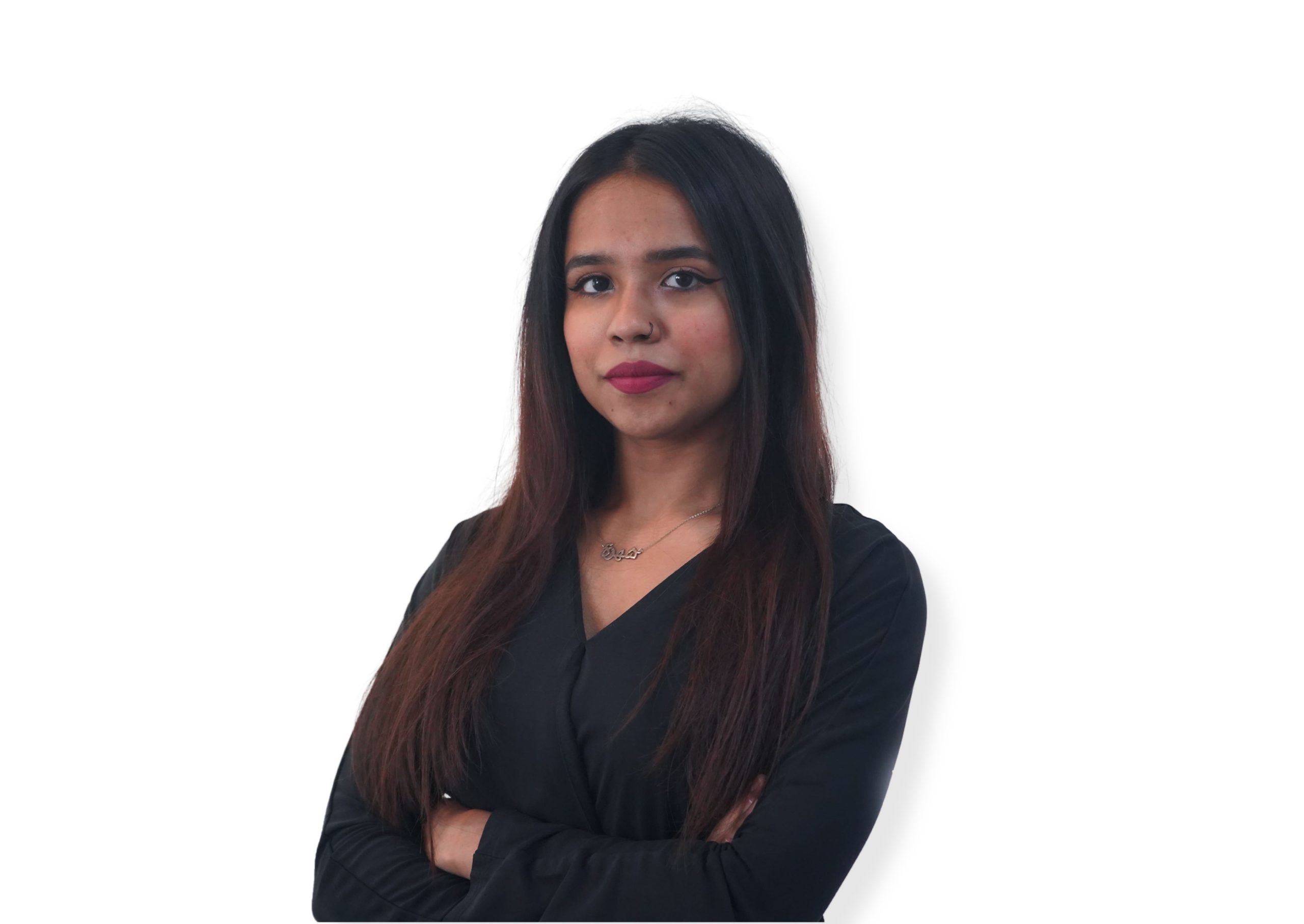 Shahra Jafar
Head of School – Foundation studies | Lecturer, Curtin University Dubai
Shahra Jafar's affiliation with Transnational Academic Group began during her student days when she embarked on her professional journey as an Adjunct Lecturer. Her teaching portfolio encompassed Computer Productivity and Mathematics within the Foundation Program. Stepping into her role at Curtin University Dubai, she assumed the position of Unit Coordinator and Lecturer for Mathematics and Computer Productivity. Alongside teaching, she played a pivotal role in shaping the curriculum of Physics and Chemistry. Her academic journey continued with the completion of a Masters in Information Technology (Software Systems) from Heriot Watt University, a significant step forward in her quest for knowledge.
Shahra holds the esteemed position of heading the Foundation Studies department at Curtin University Dubai. Her commitment to education has earned her recognition as a Fellow of the Higher Education Academy, UK. In addition to her significant accomplishments, she is concurrently engaged in pursuing a PhD with Curtin University, where her research focuses on the intriguing realm of Artificial Intelligence. In all her pursuits, Shahra remains a testament to dedication and ongoing growth within the academic sphere. During her time as a student pursuing a double major in Information Technology and Business Information Systems at Murdoch University Dubai, Shahra Jafar was the recipient of the Vice Chancellor's Academic Excellence Award and the Colonel SP Wahi Leadership Award.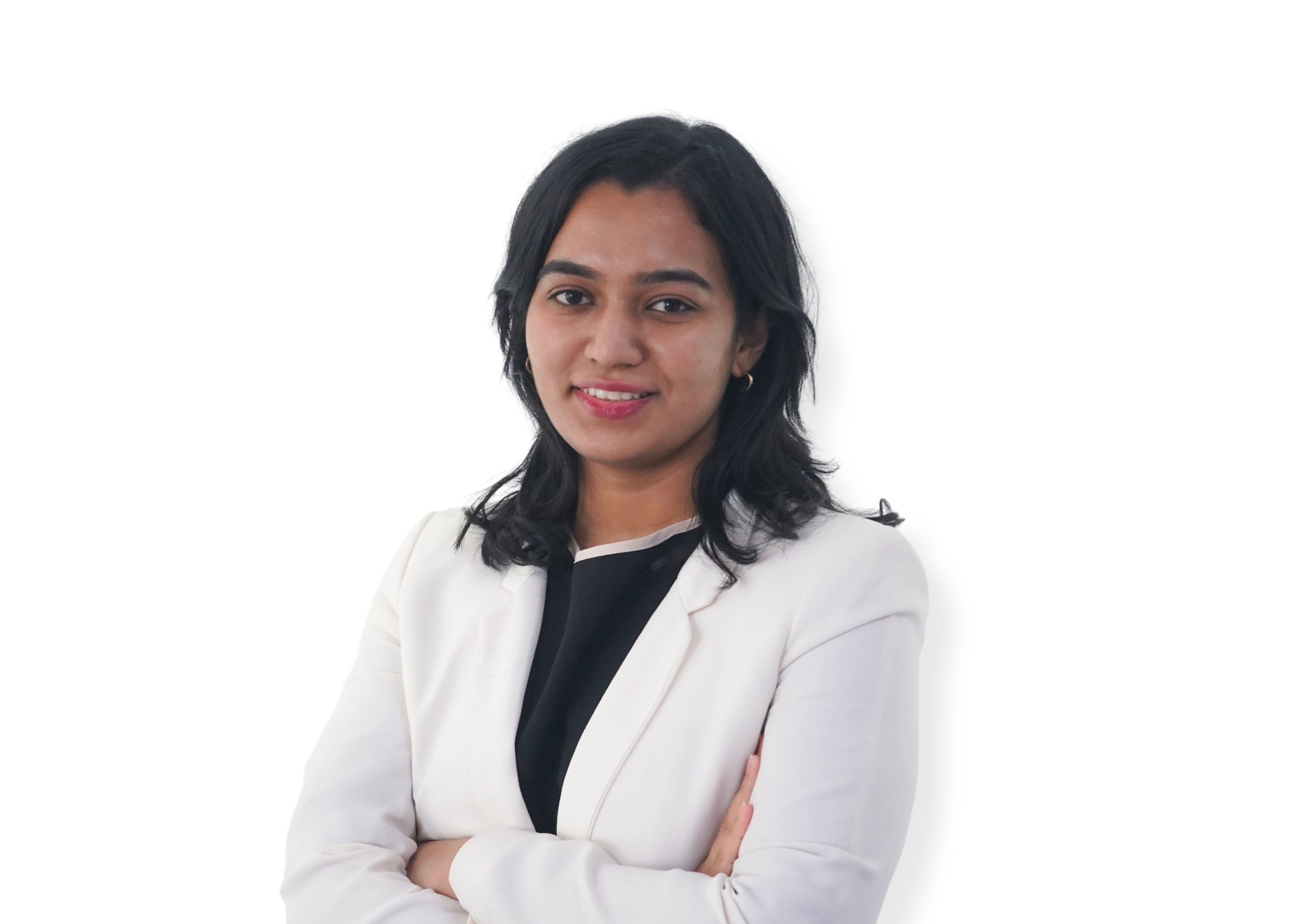 Everyl Colaco
Head of Student Experience, Curtin University Dubai
Everyl Colaco, a graduate in marketing and management, has had the privilege of working within the Education Industry, fulfilling roles at esteemed Middle Eastern universities. Her time spent in the student engagement and experience office has taught her the invaluable skill of adaptability in dynamic and fast-paced work environments. With a heart dedicated to persistent efforts and a strong work ethic, Everyl is driven by a deep-seated desire to create positive impacts through her endeavors. In addition to her professional journey, Everyl has had the rewarding opportunity to serve as a presenter, conducting workshops at various high schools across the UAE.
These workshops have centered around important themes like Business Etiquette, as she aims to impart practical skills to students. Everyl's dedication to both academic excellence and the practical application of knowledge fuels her aspiration to continue contributing to the Education sector in a meaningful way. Her experiences thus far have solidified her belief in the potential for positive change through education and active engagement. Looking ahead with anticipation, she warmly welcomes opportunities to connect, inspire, and continue her contributions to the growth of individuals and institutions in the ever-evolving landscape of education.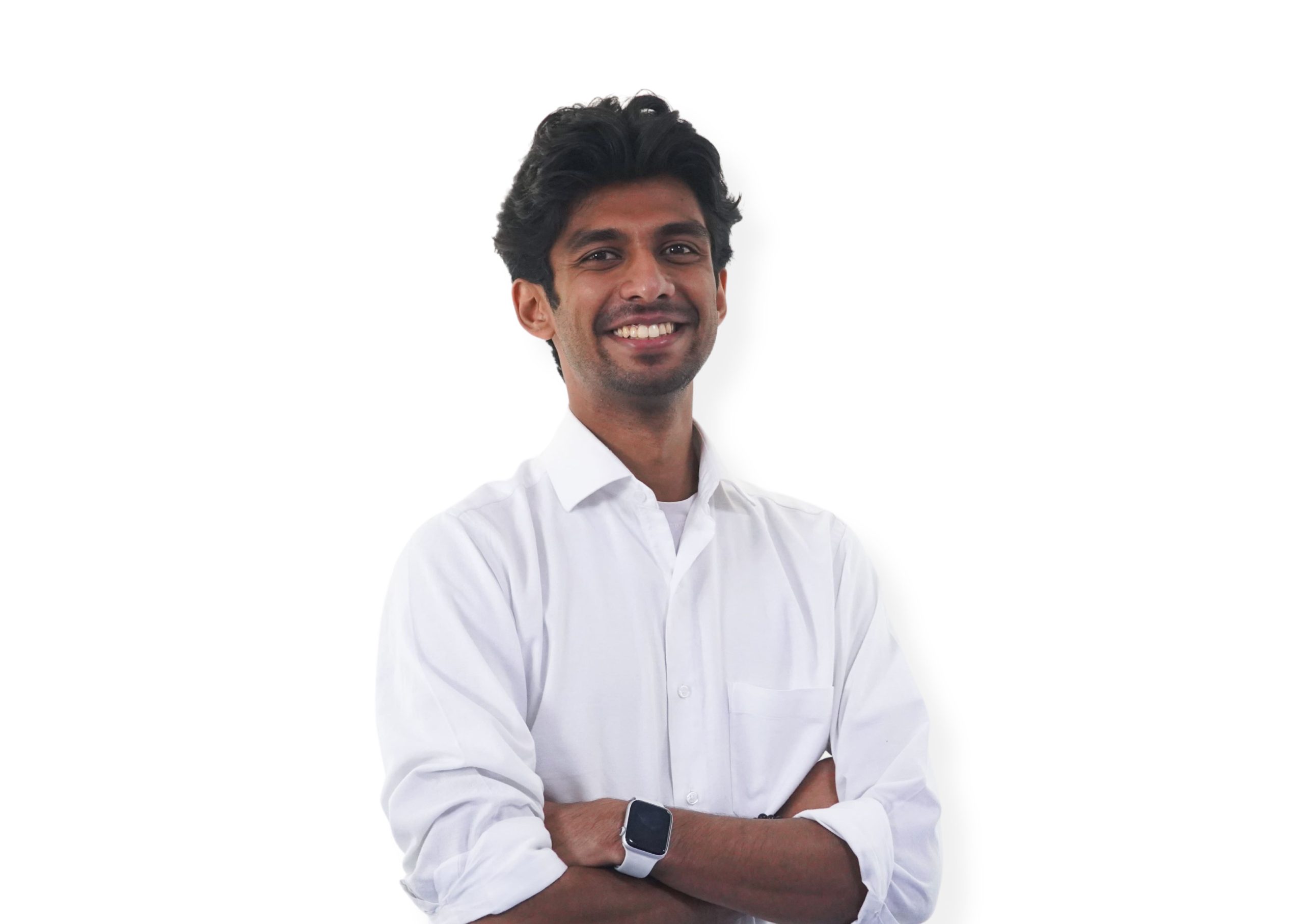 Kelvin Jeyakumar
Student Experience Officer, Curtin University Dubai
Kelvin Jeyakumar, currently serving as a dedicated student experience officer at Curtin University Dubai, embodies a passion for Digital Advertising and enthusiasm for exploring the intricate landscape of Marketing Research Databases across a diverse array of brands. In his capacity as a student experience officer, Kelvin is deeply engaged in fostering a conducive and enriching environment for students at Curtin Dubai.
This role aligns seamlessly with his commitment in understanding consumer behavior. He envisions himself as a future catalyst for comprehending and harnessing these dynamic forces. From Kelvin's steadfast vantage point, the untapped potential of Digital Marketing platforms within the region remains a compelling source of opportunity. Positioned at the threshold of this exciting journey, Kelvin remains steadfast in his commitment to channeling the transformative power of Digital Marketing, not only for his personal growth but also for the greater social benefit.